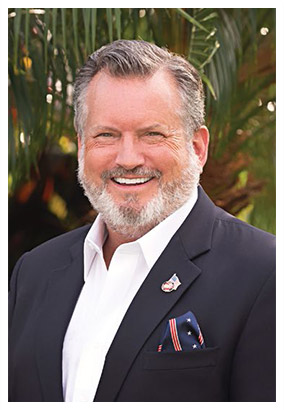 Conservative Veteran Mike Rahn
Mike Rahn is a lifelong resident of Manatee and Sarasota Counties. After graduating from Sarasota High School in 1980, Mike joined the United States Marine Corps where he served 13 distinguished years in both active and reserve duty. He served in Operation Desert Storm and was Honorably discharged.
While serving in the Marines, Mike was awarded numerous Meritorious Citations, medals and ribbons while serving in Operation Desert Storm.
He has been a Residential Mortgage Leader for over 29 years in the Manatee/Sarasota market helping hundreds of homeowners obtain the American Dream of homeownership. Mike serves on the Manatee County Planning Commission using his 29 years of experience in the industry to manage growth in Manatee County. He is a Past President of the Manatee-Sarasota Building Industry Association, a Past Second Vice President of the Florida Home Builders Association, and a Board Member of the National Association of Home Builders. Mike also was elected by his peers to the Florida Housing Hall of Fame in 2017.
He also serves the community as the Vice Chairman of the Board of Directors for the Safe Children Coalition, a member of the Finance and the Philanthropic Committees and is Vice Chairman of the SCC Foundation. The Safe Children Coalition serves at-risk children and families in Manatee, Sarasota, and DeSoto counties. SCC is the largest foster care and adoption program under the 12th District Court.
Mike has two sons and two grandchildren. While not working, Mike enjoys playing golf, traveling and spending quality time with his family and friends.